Articulate Accomplishments
Examples of our achievements.
mutual trust
Since the firm's January, 1996 inception, Articulate Consultants has earned the trust of a range of people. With the founders of new small businesses as with the marketing directors of well-established corporations, mutual trust becomes the foundation on which collaboration and cooperation can yield good results.
From individual professionals aiming to build and maintain their clientele while operating under the umbrella of larger firms to project teams who want an outside expert to guide them through critical decisions so that their projects may fulfil not-yet-known potential, mutual trust always proves fundamental.
collaborative synergy
Within trust-based business relationships, Articulate Consultants has had the privilege of working with clients and associates to achieve specific objectives. These typically involve working with sensitive information aiming to accomplish previously-elusive outcomes. Effective collaboration with bright minds and clear communication can achieve not only intended results but also other benefits, as related opportunities arise while work progresses.
deliverables tangible and intangible
Critical analysis, alternative perspectives, sharp perception, and eloquence: These exemplify the intangible deliverables that Articulate clients value. They lead to such tangible results as smiles and increased profits.
A list of services rendered and deliverables provided appears below; a sample at each hyperlink. While client confidentiality remains sacrosanct, each example here represents an interesting story. Many interesting stories have unfolded since Articulate's 1996 inception. Thus, these samples represent more than meets the eye or the ear.
for consulting firms
creating logos
technical writing
editing proposals
creating brochures
writing news releases
producing newsletters
planning for trade shows
upgrading website content
producing direct-mail cards
communication skills training
consulting on market research
producing trade show materials
consulting on and planning public events
consulting on writing effective proposals efficiently
consulting on client

relations

and marketing strategy
consulting on a sales process that bypasses writing proposals
consulting on search-engine optimization + custom content development
for investment advisors
writing business letters
producing direct-mail cards
editing & proofing web pages
consulting on market research
producing custom newsletters
consulting on marketing strategy
consulting on business development
consulting on and planning client events
training:

Three Simple Steps to Great Business Relationships
for retail merchants
for producers of consumer goods & services
scripting radio ads
writing news releases
consulting on customer events
consulting on website upgrades
consulting on brand development
for credit unions
technical writing
creating print ads
producing newsletters producing annual reports
scripting radio and TV ads
writing internal communications
consulting on market intelligence
consulting on marketing strategy
consulting on brand development
consulting on and planning public events
coaching groups on client relationship management
training:

Three Simple Steps to Build Great Business Relationships
for local and provincial governments
See also the case studies listed here.
In the field of strategic marketing communications, Articulate Consultants are key-message specialists. Articulate Consultants happily accept new clients with marketing and other communications challenges in Canada and the USA.
Click the links below in case you know who fits one of Articulate's ideal client profiles.


Ideal Client Profile: Business Ideal Client Profile: Government Ideal Client Profile: Non-profit
home |
call 250 383-5040

Discovery Session
Request a FREE discovery session to explore how Articulate Consultants can help.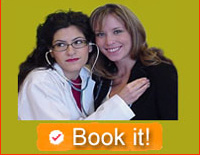 serving Canada and the USA
from Victoria, British Columbia, Canada
By appointment only.
© Glenn R. Harrington / Articulate Consultants Inc.