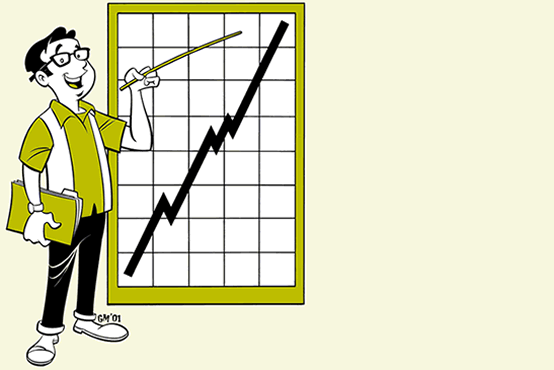 Marketing
Get more good clients. Keep more good clients. Reduce the cost per sale.
The Law of Focus: How to The Law of Focus: How to The Law of Focus: How to
Avoid Direct Competition (1 of 3) Avoid Direct Competition (2 of 3) Avoid Direct Competition (3 of 3)
Click on the photo to watch the video. Click on the photo to watch the video. Click on the photo to watch the video.
fundamentals first
These days, some would have you believe that effective marketing of any goods or services requires a focus on generating good usable data and paid orders over the internet. While that idea does apply more or less in numerous markets today, Articulate Consultants recognizes the perennial value in this enduring truth: Truly effective marketing consciously encompasses all aspects of generating, satisfying, and maintaining on-going demand for valued goods and services to the benefit of both buyer and seller.
make and keep a true promise
For any business to get more good clients, keep more good clients, and reduce the cost per sale, it must make the right promise to the right people in the right ways. Strategic marketing integrates with brand management at always keeping that promise at every point of contact.
good tactics require great strategy
Since 1996, Articulate has witnessed the transition from successful, growing enterprises with effective marketing and customer-retention efforts that did not include any online presence to marketing managers wondering aloud how they can truly differentiate from competitors when everybody seems to spend their entire budget online. Some — clients of Articulate Consultants — find it refreshing, validating, and profitable to get more involved in effective alternatives to online marketing that enhance or complement customer-relations efforts already underway.
full toolbox through alliance
Yes: Articulate Consultants often work with people already on the client's team who provide expertise in pay-per-click (PPC) advertising, in landing-page optimization, and in evaluating organic and inorganic web-search results aimed at balancing them while improving the click-through rates (CTR) and conversions they generate. Related and complementary practices, too.
risk awareness also
Articulate Consultants also understand how it can feel to pay a high cost per click, by necessity, only to find that many visitors to the landing page do not bother to read it before calling just to kick tires and/or signing up for a free e-newsletter that they might never read. Such tactics can divert too much time and attention to finicky tool-use and on-going improvements that often prove elusive and costly.
shrewd strategy vital
No set of marketing tactics can truly enhance success if those tactics — no matter how expertly executed — do not implement a fundamentally sound marketing strategy focused on generating desired results.
For example, cultivating and maintaining good, resilient business relationships can prove more profitable overall, through loyal repeat business, than focusing on increased sales to new customers or on luring prior customers to buy again.
necessary insight
Articulate Consultants understand that the idea of constant contact with their clients appeals to many marketers. Yet, those same marketers count among the multitudes who feel the fatigue of their actual and prospective suppliers communicating to them too much, too often. Thus, the experience of constant contact can eventually become counter-productive.
address the right questions
Consider accurate answers to these questions fundamental:
Q: How is your company actually best known? Why?
Q: What customers intentionally bypass your competitors to deal with you? Why?
Articulate Consultants can help to get good answers to these questions, then to use the key messages within in helping to attract more of the good business you prefer.
true key messages instrumental
To ensure that key messages are authentic and effective, it is essential to find out how actual clients — particularly your ideal clients — perceive your business: their perspectives; their words and concepts.
let authenticity rule
Focusing on client-authenticated key messages informs better strategic decisions. The results can include measurable increases in the effectiveness and cost-efficiency of marketing efforts.
validate the market's values
Propagating key messages intelligently — in advertising and in the actions of your personnel — can validate the expectations of current and past customers while positioning your company as a go-to source for people who seek the satisfaction you provide.
lower costs = higher profits
It generally takes multiple contacts over time to foster the first transaction that cements a new business relationship. These factor into cost per sale and affect net profits.
Yet, the most reliable sources of low-cost sales:
more business per client
qualified referrals from customers and suppliers
business relationships that last (i.e. high loyalty, low attrition).
Articulate Consultants can help to attract more profitable business in these ways.
integrate marketing with brand management
While marketing encompasses everything that connects providers of products and services to their purchasers and final consumers, good marketing fosters brand-based value so that people bypass competitors to go to you.
regardless of company size or age...
From well-established companies to newly self-employed individuals, successful marketing in the long term focuses on brand. Integrated marketing and brand management wholistically consider the whole enterprise, aiming to ensure a consistent, appropriate experience of the brand at every contact.
name the problems you solve
Your market needs you to claim credibly what you can do for them in terms of the value you provide. When new customers respond by going to you, your brand must then deliver a fulfilling experience reliably. Mutually-beneficial repeat business may then follow.
full understanding, shrewd strategy, results
Articulate marketing consultants gather and integrate real market intelligence into effective sales-support and customer-retention strategies to help increase brand distinction in the perception of the target market and to increase net profit.
articulate your unique value proposition effectively
Since 1996, independent businesses in Canada and the USA have turned to Articulate Consultants for unbiased marketing expertise. To experience bright minds and clear communication focused on improving your marketing performance, Articulate Consultants. Click the link below to request a free discovery session.

home |
call 250 383-5040

Discovery Session
Request a FREE discovery session to explore how Articulate Consultants can help.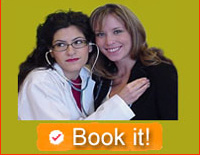 serving Canada and the USA
from Victoria, British Columbia, Canada
By appointment only.
© Glenn R. Harrington / Articulate Consultants Inc.