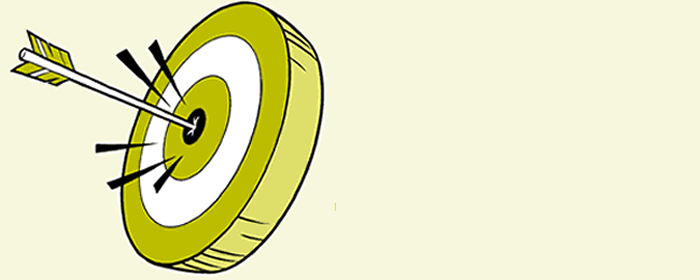 The Articulate Niche
Articulate your key messages.
Articulate Consultants exists to serve people who long to be better understood by the right people.
Typically, business people aware that they suffer when not better understood by their market try to understand why on their own. Some resort only to their most-trusted colleagues. Then, they try to solve the problems as soon as possible at lowest cost. Articulate Consultants exists to serve those who eventually deem it wiser to engage outside expertise for more comprehensive, less guess- or hunch-based help that can really make things better.
That longing to be better understood compels them to seek the involvement an expert with an alternative perspective to help them to fulfil their purpose more effectively — a different, helpful perspective that can lead to better results.
Since 1996, people aiming to get more of the business they want cost-effectively have found satisfaction through Articulate's bright minds and clear communication.
bright minds
Articulate Consultants understand: It can be frustrating to struggle to express the right idea effectively. Typically, the right words make the idea itself clearer. Articulate Consultants can help.
clear communication
Once you have the right idea in the right words, then communicating effectively becomes simple. Yet, this is often easier said than done. Articulate Consultants can help.
marketing and brand management
Since 1996, Articulate Consultants has helped independent businesses to renew their value proposition and to integrate their marketing and brand management cohesively. This involves working together:
to identify and articulate ideal client profile(s)
to listen to real client experience directly from people who match the ideal client profile(s)
to distil that market intelligence into meaningful, authentic

key messages

to use those key messages in recalibrating marketing and brand management
to gain more profitable business from new and current clients.
the bottom line: results
Having participated in this process collaboratively, clients of Articulate Consultants can enjoy:
deeper client, staff, and supplier loyalty

more meaningful differentiation from competitors

greater overall success including increased, more stable profits.
the unexpected, too
Fortunately, bright minds and clear communication sometimes create value in unexpected ways. For example:
the chiropractor who saved most of his budget for the brochure he requested when Articulate advised him not to order a brochure at all, then provided tips on patient-relationship-management that, once adopted and followed habitually, yielded better results at lower cost.
the grocer with six differently-themed shelf signs that saved hundreds of thousands of dollars per year after Articulate researched and advised on a comprehensively improved approach to shelf signs, including emphasis on the one shelf-sign theme distinct from all competing grocers. This arose as a spin-off while Articulate provided other services to the same client.
the dry cleaner who increased loyalty (higher value, more frequent service to identified customers) and net profits after halting a discount program and adopting new approaches to key messaging and pricing, all suggested by Articulate. This emerged while orienting Articulate to the business: an alternative to what the dry cleaner initially had in mind. Soon after and long after, the client enjoyed ongoing business growth and better net profits.
Click the link below to request a free discovery session.
about printed material
Since 1996, providers of marketing services have, as a group, shifted focus many times. Articulate Consultants has encountered, for example, numerous graphic designers offering print brokering: ostensibly, a quality-assurance service whereby they would deal with every aspect of the printing process — for business cards, product labels, direct-mail items, etc. — so that their clients could simply take delivery then take advantage of the printed materials in use.
In its era (before the dominance of the web and the perception that ink on paper can never truly be green) print brokering often amounted to profiteering: the most profitable item on an invoice; the easiest money.
Articulate Consultants not only recommends efficient, ethical business-practice improvements to its clients, but also conducts business without compromising ethics for easy profit.
Any Articulate client who stands to benefit from its use gets expertly-designed, professionally-printed ink-on-paper materials as and when their situation calls for the advantages it can provide to them. Doing this in a completely green and economical manner has become easy. Articulate clients pay the printer's invoice directly, free of any hidden mark-up.
about the worldwide web
Since the days when the term "new media" carried an air of novelty, Articulate Consultants has witnessed various specialists in web-focused marketing. From initial website design and content creation to website hosting and ongoing updates, a comprehensive suite of web-marketing services still strikes most as belonging in the hands of experts. Better to focus simply on your own business; right?
Strategic search-engine-optimization paired with pay-per-click advertising, plus monitoring and management of lead generation, of cost-per-click, of conversion rates, of organic vs inorganic search ranking, etc — all presented as mutually compatible and necessary — still position driving traffic to a great website as somehow paramount.
Yet, somehow, your business serving its customers as well as it can gets omitted from the conversation. Could search-engine marketing actually deserve more attention than knowing your customers and delivering the best value you can at a fair price every day?
Success from blogging demands perpetual demonstration of timely significance. Success from tweeting demands relentless relevance and succinctness. Failure at either resembles that of the boy who cried wolf.
Who likes to receive e-mail every single day from a business they buy from sometimes? The law of diminishing returns applies stealthily; punishingly.
Articulate Consultants can tell — without prejudice — when an everything-online approach fits and when it does not. Articulate Consultants can also verify what web-marketing efforts warrant investment and advise objectively on good proportions. Articulate Consultants stands apart from others by entering new business relationships free from the bias of having something to sell.
Indeed, clients of Articulate Consultants for marketing and brand-management expertise report finding it refreshing, engaging, and profitable to use effective alternatives to online marketing that expand their business-growth and client-retention efforts.
bright minds
Articulate Consultants creates distinct value in providing critical analysis, alternative perspectives, and informed advice — for example, to halt devoting resources to risky, low-return tactics and to reduce the proportions of marketing efforts that keep the client in highly-competitive arenas. Such advice exemplifies how Articulate differs from hawkers of, for example, award-winning creative campaigns.
clear communication
When a prospective new client contacts Articulate Consultants, Articulate's response, "What need do you hope to address by reaching out to us?" conveys equal sincerity and simplicity.
Click the link below to request a free discovery session.

home |
call 250 383-5040

Discovery Session
Request a FREE discovery session to explore how Articulate Consultants can help.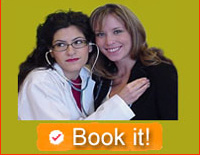 serving Canada and the USA
from Victoria, British Columbia, Canada
By appointment only.
© Glenn R Harrington / Articulate Consultants Inc.