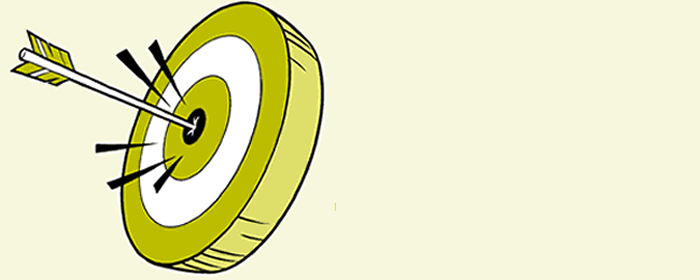 The Articulate Niche
Articulate your key messages.
Articulate Consultants Inc exists to serve people who long to be better understood by the right people.
This longing compels them to seek the involvement of an astute, eloquent person to help them to fulfil their own mission more effectively.
They wish for somebody who could quickly, comprehensively understand their situation and help with a clever idea eloquently expressed, then expertly coordinate follow-through tasks placed in the hands of able people focused on a clear vision of what ought to be.
Since 1996, people aiming to get more of the business they want cost-effectively have found satisfaction through Articulate's bright minds and clear communication.
bright minds
Articulate Consultants understand: It can be frustrating to struggle to express the right idea effectively. Typically, the right words make the idea itself clearer. Articulate Consultants can help.
clear communication
Once you have the right idea in the right words, then communicating effectively becomes simple. Yet, this is often easier said than done. Articulate Consultants can help.
marketing and brand management
Articulate Consultants has helped independent businesses to renew their value proposition and to integrate their marketing and brand management cohesively since 1996. This involves working together:
to identify and articulate ideal client profile(s).
to listen to real client experience directly from people who match the ideal client profile(s).
to distil that market intelligence into meaningful, authentic

key messages.

to use those key messages in recalibrating marketing and brand management.
to gain more profitable business from new and current clients.
the bottom line: results
Having participated in this process collaboratively, clients of Articulate Consultants can enjoy:
deeper client, staff, and supplier loyalty.
more meaningful differentiation from competitors.
greater overall success including increased, more stable profits.
Click the link below to request a free discovery session.
but what about... printed material
Since 1996, providers of marketing services have, as a group, shifted focus many times. Articulate Consultants has encountered, for example, numerous graphic designers offering print brokering: ostensibly, a quality-assurance service whereby they would deal with every aspect of the printing process — for business cards, posters, direct-mail items, etc. — so that their clients could simply take delivery, then enjoy the beauty of fine finished products and the benefits of their use.
In its era (before the dominance of the web and the accompanying perception that ink on paper can never truly be green) print brokering typically amounted to profiteering: the most profitable item on an invoice; the easiest money.
Articulate Consultants not only recommends efficient, ethical business-practice improvements to its clients, but also stands apart from others by conducting business without compromising virtues for the sake of easy profits.
Any Articulate client gets expert-designed, professionally-printed ink-on-paper materials — green and economical — as and when their situation calls for the advantage it stands to bring to them.
but what about... the worldwide web
Since the days when the term "new media" carried an air of novelty, Articulate Consultants has witnessed various specialists in web-focused marketing. From initial website design and content creation to website hosting and ongoing updates, a comprehensive suite of web-marketing services still strikes most as belonging in the hands of experts. Better to focus simply on knowing your own business; right?
Strategic SEO paired with PPC advertising, plus monitoring and management of lead generation, of cost-per-click, of conversion rates, of organic vs inorganic search ranking, etc — all presented as mutually compatible and necessary — still position driving traffic to a great website as somehow paramount.
Somehow, your business serving its customers as well as it can gets omitted from the conversation. Could search-engine marketing actually deserve more of your resources than knowing your customers and delivering the best value you can to each customer at a price fair to both buyer and seller every day?
Success from blogging demands perpetual demonstration of timely relevance. Success from tweeting demands relentless substance and succinctness. Failure at either resembles that of the boy who cried wolf.
Articulate Consultants can tell — objectively — when the absolutely-everything-online approach fits and when it does not. Indeed, Articulate not only recognizes when web-marketing services warrant suitable investment, and has access to necessary expertise, but also stands apart from others by entering new business relationships without the bias of having something to sell.
bright minds
Informed advice to halt diverting resources into unhelpful tactics better reflects how Articulate creates value and how Articulate differs from hawkers of, for example, award-winning creative campaigns.
clear communication
When a prospective new client contacts Articulate, the response, "What need do you hope to adress by reaching out to us?" conveys equal sincerity and simplicity.
Click the link below to request a free discovery session.

home |
call 250 383-5040

Discovery Session
Request a FREE discovery session to explore how Articulate Consultants can help.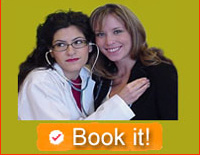 serving Canada and the USA
from Victoria, British Columbia, Canada
When the clock on the wall of Articulate Consultants says 12:00 noon,
then clocks in Calgary, Alberta say 1:00 PM.
© Glenn R Harrington / Articulate Consultants Inc.