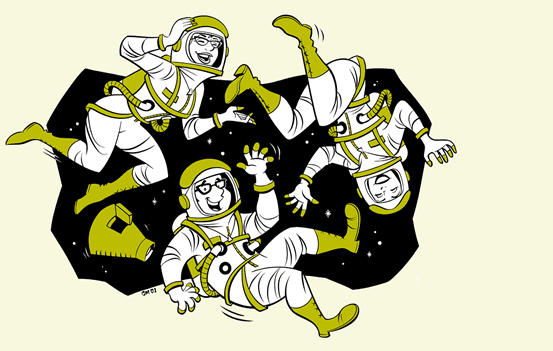 The Articulate Team
Good people who do good work for good people.
articulate: well-spoken, eloquent, communicating clearly.
consultant: one who draws on his or her expertise to guide others, first by asking good questions, then by providing sound advice.
"For some time before this firm's first day in business (January 2, 1996), I believed that every effective enterprise has at its nucleus a distinct core source of value, typically in the heart of a visionary founder. In time, I came to recognize that enough people found me both astute and eloquent that these traits would comprise the nucleus of this firm, with me as its founder." — Articulate's Principal Consultant Glenn R Harrington
The personnel of Articulate Consultants live up to the motto bright minds, clear communication while serving clients who need problems like these to be solved.
staff
Competent and conscientious, Articulate's staff support the fulfilment of promises. By capably providing administrative, information-gathering, and decision-making support, their in-house roles help Articulate consultants and associates to maintain focus on their own higher-value value activities.
consultants
Understanding that clear purpose empowers achievement, Articulate's consultants are experts at helping to solve various business problems by looking analytically at an enterprise through the lens of how its market experiences and perceives value.
Articulate consultants are particularly adept at discovering what truly distinguishes an enterprise, particularly in relation to the values of the ideal client. By helping to develop these distinctions, then articulating them as authentic key messages, they help Articulate clients to avoid direct competition and to generate more profitable business relationships. This typically improves the overall effectiveness of marketing and brand-management efforts.
project-development associates
Articulate Consultants draws upon a pool of select independent talent — professional wordsmiths, graphic designers, illustrators, photographers, and website developers — to contribute their expertise as needed.
Articulate's clients benefit primarily by having people chosen specifically for work on their projects according to project needs. Thus, they deal with a strategically-driven firm structured for tactical efficiency and effectiveness, focused on results.
Prospective associates, click here for information about what work can be like as an Articulate associate.

home
call 250 383-5040

Discovery Session
Request a FREE discovery session to explore how Articulate Consultants can help.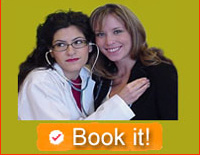 serving Canada and the USA
from Victoria, British Columbia, Canada
When the clock on the wall of Articulate Consultants says 12:00 noon,
then clocks in Washington, DC say 3:00 PM.
© Glenn R. Harrington / Articulate Consultants Inc.