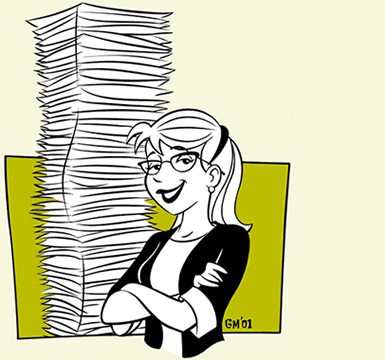 Articulate Accomplishments
Examples of our work.
Articulate Consultants works primarily with independent businesses aiming to attract more of the business they want cost-effectively. Articulating clear, authentic, distinct, meaningful key messages with a focus on their targets helps Articulate's clients to succeed.
transformative ideas
Success follows discovery and authentication of the essential key message: the value proposition. To be effective, a value proposition must reflect the thoughts and feelings of people who match the ideal client profile.
bright minds at work
From accurate ideal-client profiling to on-target key messages; audience-appropriate wordsmithing to expert project maagement, successful integrated marketing communications and brand management may follow. This enables the overall cost-effectiveness of on-going marketing and brand management efforts. This fundamentally supports a business's success.

uniqueness assumed
Since 1996, Articulate Consultants has always been a custom shop. Articulate clients get custom work specifically focused on their needs in their markets. In every case, the motto bright minds, clear communication applies.
A list of services rendered and deliverables provided appears below; a sample at each hyperlink. While protection of client confidentiality remains sacrosanct, each example here represents an interesting story.
consulting firms
creating logos
technical writing
editing proposals
creating brochures
writing news releases
producing newsletters
planning for trade shows
producing direct-mail cards
communication skills training
consulting on market research
producing trade show materials
consulting on and planning public events
consulting on writing effective proposals efficiently
consulting on client raltions and marketing strategy
conuslting on a sales process that bypasses writing proposals
consulting on search-engine optimization + custom content development
investment advisors
writing business letters
producing direct-mail cards
editing & proofing web pages
consulting on market research
producing custom newsletters
consulting on marketing strategy
consulting on business development
consulting on and planning client events
training:

How to Build Great Business Relationships in Three Simple Steps
retail merchants
producers of consumer goods & services
scripting radio ads
writing news releases
consulting on customer events
consulting on brand development
credit unions
technical writing
creating print ads
producing newsletters
producing annual reports
scripting radio and TV ads
writing internal communications
consulting on market intelligence
consulting on marketing strategy
consulting on brand development
consulting on and planning public events
coaching groups on client relationship management
training:

How to Build Great Business Relationships in Three Simple Steps
municipal and provincial governments
See also the case studies here.
Joe's Hotdogs provides another sample of the thinking of Articulate's principal consultant, Glenn R Harrington.
In the field of strategic marketing communications, Articulate Consultants are key-message specialists. Articulate Consultants happily accept new clients with marketing and other communications challenges in Canada or the USA.
Who do you know who fits one of Articulate's ideal client profiles?


Ideal Client Profile: Business Ideal Client Profile: Government Ideal Client Profile: Non-profit
home |
call 250 383-5040

Discovery Session
I want to book a FREE discovery session to explore how Articulate Consultants can help me to meet my business communications challenges.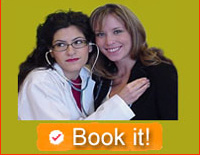 serving Canada and the USA
from Victoria, British Columbia, Canada
When the clock on the wall of Articulate Consultants says 12:00 noon,
then clocks in San Diego, California also say noon.
© Glenn R. Harrington / Articulate Consultants Inc.