Click on the woman
for The Sketch Artist, a parable about pricing.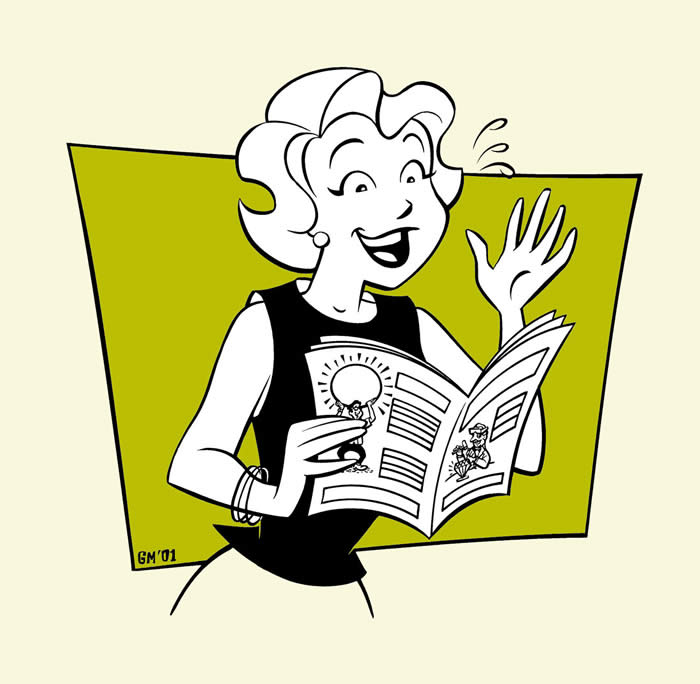 Click on the girl
for a Compelling Elevator Speech.

Click on the archer
for Key Messages.


Click on the newsletter doctor
for newsletter problem solving.

Click on the wordsmith
for Articulate
editorial services.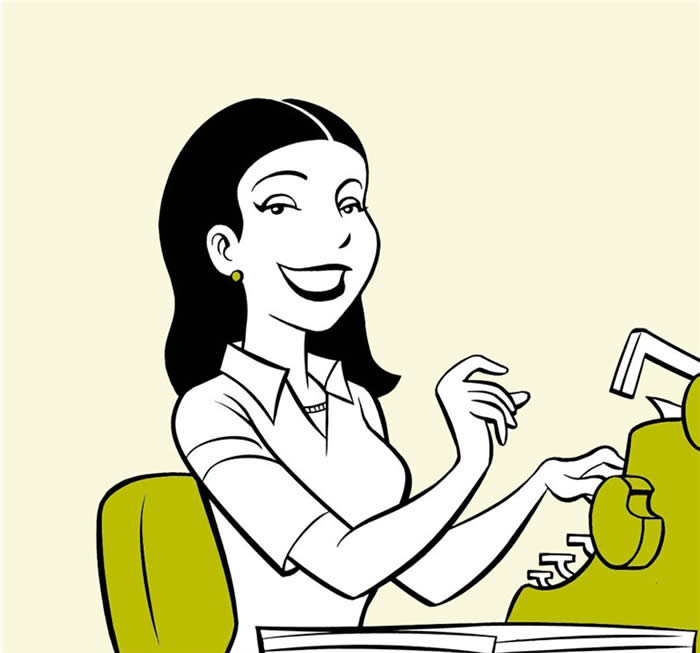 Click on the pilot
for the site map + links to more.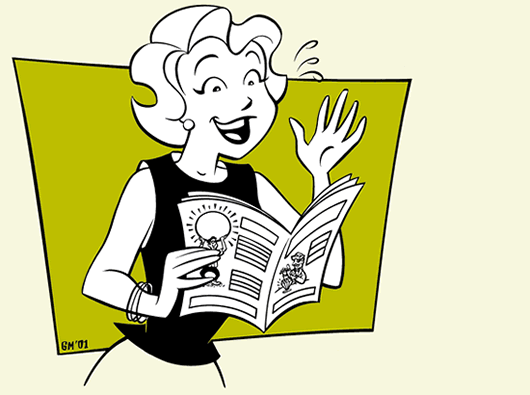 Articulate Clients
Good people who do good work for good people.
Well before Articulate Consultants come into being as such, various people in various predicaments would long for an astute person who could quickly comprehend their frustrations and resolve matters with a clever idea eloquently expressed, perhaps accompanied by expert coordination of related tasks.
Since 1996, independent businesses aiming to get more of the business they want cost-effectively have found satisfaction after taking advantage of Articulate's bright minds and clear communication.
bright minds
Articulate Consultants understand: It can be frustrating to struggle to express the right idea effectively. Typically, the right words make the idea itself clearer. That is when Articulate Consultants can help.
clear communication
Once you have the right idea in the right words, then communicating effectively becomes simple. Yet, this is often easier said than done. That is when Articulate Consultants can help.
they seek more efficient means
Articulate's clients are individual professionals and decision makers within independent businesses. They generally feel that they have a good understanding of their key-message needs. Even so, they feel that frustration and seek that simplicity.
they extend their effectiveness
Many successful people need expert assistance to discover and authenticate a clear, compelling key message. Then, it must be articulated and propagated efficiently and effectively to people who match their ideal client profile. When a key message is received as meaningful by the right people, that can be good for business. That is why people turn to Articulate Consultants.
a few words of great importance
Sometimes, people need expert help to renew a fundamental key message such as their brand promise or value proposition, motto or call to action. They might need expert help with a compelling elevator speech. Authentic, effective key messages are Articulate's core specialty.
various roles and perspectives
Articulate Consultants help to solve problems like these for people whose roles include:
executive in marketing, advertising, promotions, public relations, or event planning.

board of directors, policy advisor, business analyst, technical writer, or researcher.

entrepreneur, president, CEO, or management consultant.
from big-picture strategy to tactical minutiae
Articulate's Principal Consultant, Glenn R Harrington, fits well when big-picture strategic thinking is on the agenda. Since 1996, he has proven to be reliably effective at translating good strategy to efficient tactical follow-through. This is how integrated marketing and brand management often accompany leadership-infused project management for clients of Articulate Consultants. Non-business clients also appreciate Articulate's sharp wordsmith services.
the right people take advantage
Articulate Consultants works best with decisive professionals willing to engage in a process that yields results. If you think that Articulate Consultants might suit you, then click the link below for a free discovery session.
Ideal Client Profile: Business

home |
call 250 383-5040

Discovery Session
I want to book a FREE discovery session to explore how Articulate Consultants can help me to meet my business communications challenges.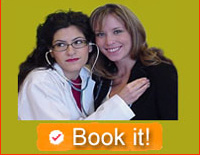 serving Canada and the USA
from Victoria, British Columbia, Canada
When the clock on the wall of Articulate Consultants says 12:00 noon,
then clocks in Olympia, Washington say noon also.
© Glenn R. Harrington / Articulate Consultants Inc.